Radio Mic Hire - Essex - London - Hertfordshire - Kent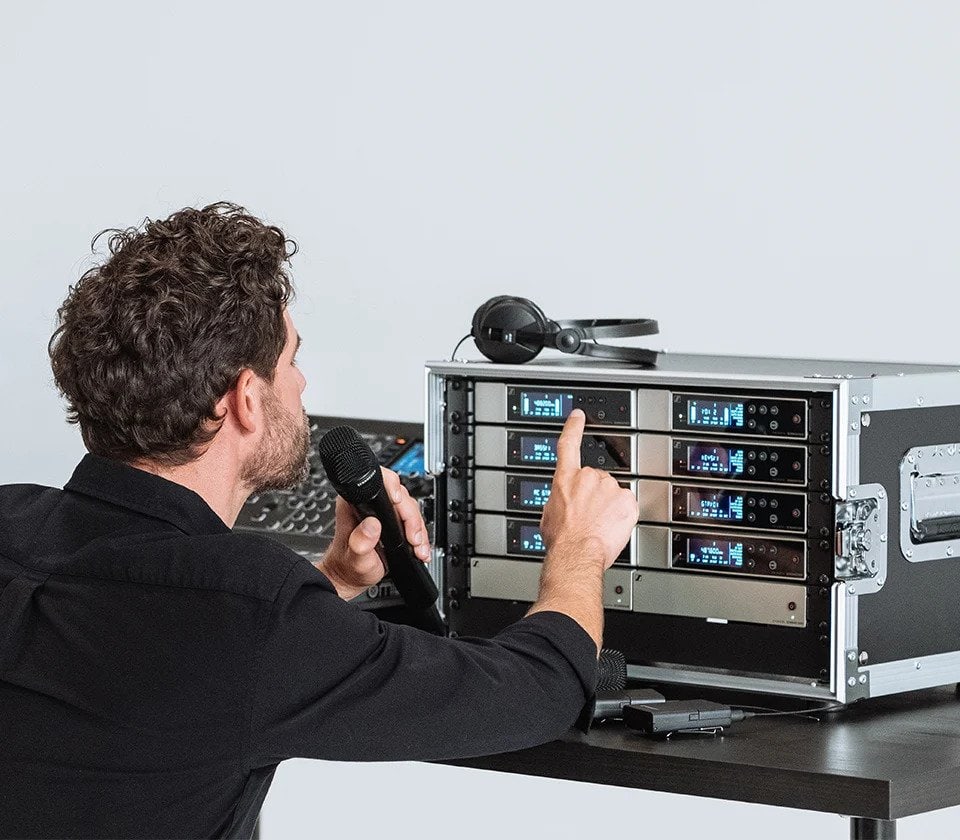 Sennheiser EWD Digital Wireless System now in stock
Part of the Evolution Wireless Digital family — which includes
EW-D, EW-DX and EW-DP — EW-D wireless microphone systems give you the highest dynamic range of any wireless system currently on the market, utilizing advanced features to simplify your setup process, guarantee the most reliable UHF connection, and deliver superior sound quality with 24-bit digital audio.
Maximize efficiency by taking full control with the
Smart Assist app and automatically coordinate frequencies with ease. Increased bandwidth and the lowest latency of any digital wireless system currently available make Evolution Wireless Digital the most powerful tool for those who put quality and performance above all else.
For more details and pricing email us
info@soundchoicehire.co.uk
or call 01277 260355.
JTS UF 20 Radio Mic System
The JTS UF-20R is a dual channel true diversity wideband receiver featuring a free-space scan function, built in equaliser, alert functions, and power and antenna cascading. This receiver features remoset which enables the transmitters and receivers to wirelessly sync frequencies in under a second.
With the wideband multifrequency system UF-20... from JTS, it is possible to achieve a perfect solution for stage applications of high requirements due to an excellent flexibility and reliability.

Available in beltpack form or handhelds with a choice of standard mic capsule or Sennheiser 945 capsule .
We have had superb performance with these mics with use outdoors and for theatre shows , outdoors use we have had ranges of 300m - 400m of RF range using the switchable high or low RF output.
Systems racked in fours 2 x dual receivers which can be cascaded to form up to 24 way systems with active directional antenna systems.
Wide band operation frequency 606 - 681 mhz gives maximum flexibility for wireless radio mic system setup.
For more details and pricing email us info@soundchoicehire.co.uk or call 01277 260355.
Miniature Headmounted Mic
The CM-125i is a sub miniature directional lavalier / lapel / tie clip microphone, perfect or presentations and discussions. Secure fit is ensured due to the supplied tie clip, making it easy to attach and detatch. Cardioid polar pattern. 50-18,000KHz.
Available in Black or Beige

Radio mic hire london , Radio mic hire essex , Theatre mic hire , handheld wireless mic hire , Sennheiser 945 , Jts UF 20 , Wireless mic hire